About Berkeley Laundry, Ashford, Kent
Who we are
We are Berkeley Laundry, the South East's leading commercial laundry and hotel linen hire specialists.
Our mission is to make Berkeley Laundry the most respected laundry provider by delivering the best quality linen hire and laundry for our customers with the highest possible standards of customer service. We recognise that no two clients' requirements are the same so we steer clear of the kind of "one size fits all" approach that so many of our competitors use. All of our linen hire, laundry and workwear hire services are customised to each individual customer's needs with a dedicated account manager as the main point of contact.
Our Values
To respect our staff, customers and suppliers.
To be responsible for our ecological and environmental impacts.
To exceed our customers' expectations.
A commitment to the community within which we operate.
To be honest and transparent in all our dealings.
To be frugal with our resources.
And in the spirit of openness and transparency you are welcome to visit our laundry facilities. Just contact us to arrange the date and time.
Our people
Here's a brief biography of our two managing partners at Berkeley Laundry: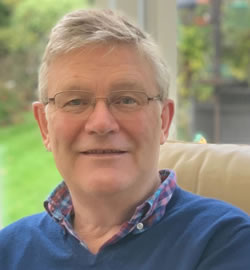 Andrew Doyle is an experienced investor and administrator having been a senior manager with HSBC before founding Berkeley Laundry. Andrew has over 30 years' experience of the laundry industry, having built and equipped a major laundry for the NHS. He is a member of the court of the Worshipful Company of Launderers. He is passionate about good customer service and providing high quality linen to all our customers via bespoke packages tailored to their requirements. He is an active family man with three children and three delightful grandchildren.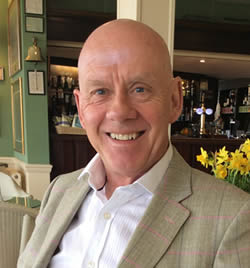 Allister Andrew is an entrepreneur with over 35 years of experience in SME business management. Before joining Berkeley Laundry, Allister was a business start-up and growth specialist. He excels in the business to business arena and considers customer service a top priority. He is the managing partner at Berkeley Laundry with responsibilities including partnership oversight, business planning, contract fulfilment, logistics management and business development. He trained with Deloitte before working in the supply side of hotel, catering and retail so he knows the hospitality industry very well. Allister is also a member of the Worshipful Company of Launderers. He is married with 2 children, enjoys good wine and is a keen golfer.
How can we help you?
We work with hotels, universities, restaurants, pubs, care settings and more. To find out more about what we do and how we do it, or to discuss your own requirements, please drop us an email at contact@berkeleylaundry.co.uk.